Based in Switzerland and with factories in Switzerland and France, and it's representatives in Belgrade, Yunycom and Schiller successfully cover the territory of  Serbia, Montenegro and Republic of Srpska.
PRODUCTS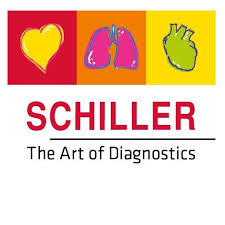 Schiller
Schiller portfolio:
•EKG devices (3,6,12 channel).
•Ergometry.
•Cardiology-diagnostic software.
•EKG holder systems.
•Ambulance blood pressure monitors.
•Defibrillators.
•Monitoring systems.
• Aparate za testove plućne funkcije.
› more info