Yunycom offers the best solution for accurate, fast, reliable and easy glucose and lactate determination. Analyzers by the company EKF are the leaders in their field in the region.
PRODUCTS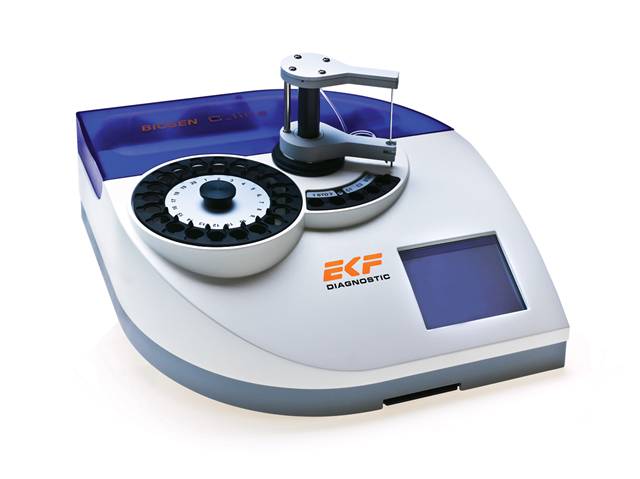 EKF Biosen C-line
Laboratory accurate glucose and lactate measurement in one test. Biosen uses a special chip sensor technology to deliver fast measurements with a high degree of accuracy. It is very user friendly. The Biosen series of glucose analyzers include three different models and are a familiar brand name in laboratories and diabetes clinics. Biosen can test blood, plasma or serum to provide glucose and lactate values with excellent precision (less than 2% CV) over a wide measurement range. All Biosen analyzers are supplied with an interface to connect to hospital or lab information systems (LIS). An integrated barcode reader and printer are also available with most configurations.
› more info
Brands
EKF diagnostics
EKF is a regarded manufacturer of point-of-care analyzers. As a leader in the field of POCT, EKF diagnostic offers tests for glucose, lactate, hemoglobin, HbA1c, etc.
more info